Rip & Roy is a creative partnership offering concept and content development. We illuminate ideas and information and tell stories using animation and design. Get in touch with us at info@ripnroy.com to discuss potential needs and projects large or small.
Our clients and partners have included the Democracy Alliance, Learners Guild, Ultraviolet, Citizen Engagement Lab, Color of Change, NYC Department of Homeless Services, Progressive Congress, State Voices, Breakthrough, The Schott Foundation for Public Education, The Urban Institute, United NY, Committee on States, the Fiscal Policy Institute of New York and the Corporate Action Network.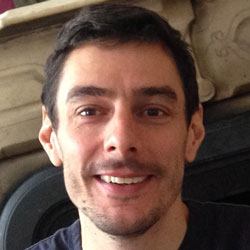 Haik Ripley Hoisington

Haik brings over 10 years of experience working as a designer/animator in the non-profit and progressive advocacy world.
During that time he's worked on a wide of variety of projects ranging from award-winning music videos for Eminem and the Coup to motion graphic-enriched presentations for Color of Change and Citizen Engagement Lab. Haik has also created several animated viral videos for organizations like the Drug Policy Alliance, Safer Chemicals Healthy Families and Rock the Vote.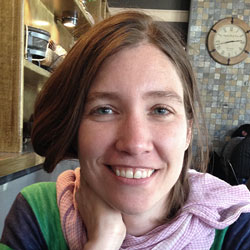 Sunshine Royanian Ludder

Sunshine brings over 10 years of both creative and strategic campaign experience to our clients' projects. Her work has crossed documentary filmmaking, campaigns, and research and writing in the progressive movement world.
Some of her favorite projects have included the Sundance Grand Prize winner and Academy Award-nominated Daughter from Danang; winning a union for the resident doctors at the University of New Mexico Hospital; electing Speaker Melissa Mark Viverito to the New York City Council; and winning passage of the millionaire's tax for New York State. Now, she loves supporting a diverse range of projects with many partners via Rip & Roy.